Cats are curious creatures whose habit of staring at their owner's feet has puzzled cat owners for years. But why do cats look at feet?
One reason is that feet move quickly and catch a cat's attention. This makes them an easy target for a curious cat looking to investigate its environment. Additionally, cats are natural predators, and movement triggers their hunting instincts. Feet, especially when moving quickly, are an easy target for a cat to stalk and pounce on.
As you can see, it's a combination of their innate curiosity and hunting instincts. Feet are simply an interesting and easy target for them to investigate and potentially hunt.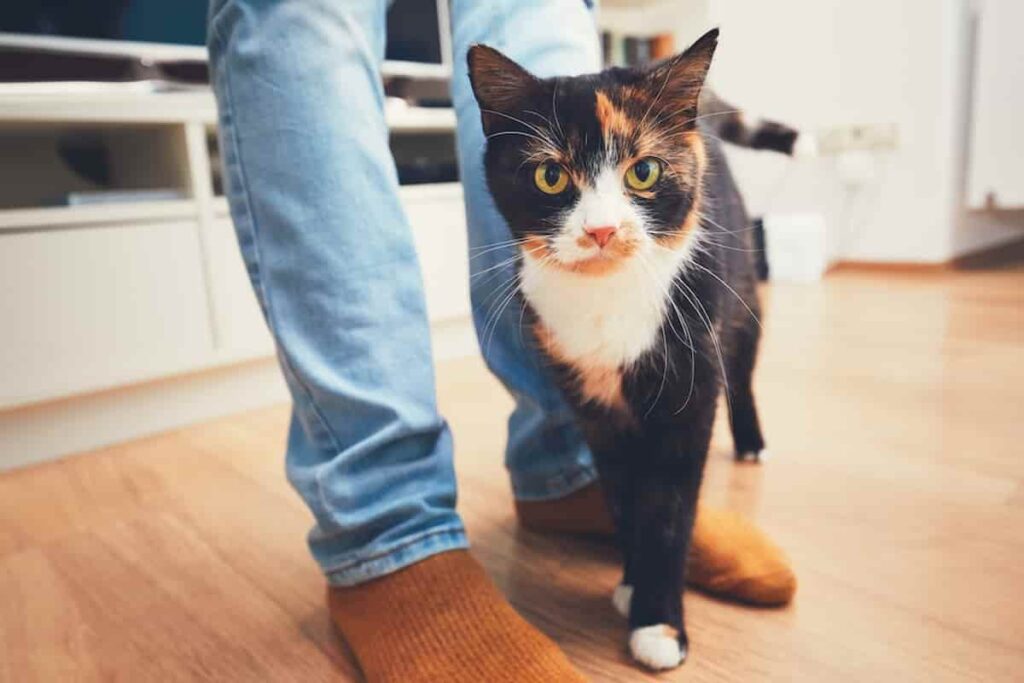 Cats and Their Instincts Regarding Your Feet
Through countless generations, cats have developed highly specialized reflexes in order to survive and thrive in multiple conditions. It's no wonder that cats are drawn to our feet – these innate instincts may provide an explanation.
Hunting Instincts
Due to their strong hunting instinct, cats are hardwired to pounce on anything that moves. Their alertness extends further as they can even detect the sound of footsteps. This makes it easy for them to spot any potential prey in sight and act accordingly.
Your Cat May Be Curious
Cats are naturally inquisitive animals, always eager to explore their environment. When felines perceive moving objects like our feet, they become intrigued and feel the urge to investigate further.
Foot Movement May Trigger A Cats Defensive Instincts
Cats have defensive instincts and may become ready to attack when they feel threatened or scared. When cats sense, movement from feet can trigger their protective and defensive instincts.
Other Reasons Why Cats Look at Feet
Beyond their hunting, defensive, and curious instincts, cats can look at your feet for other reasons, which include: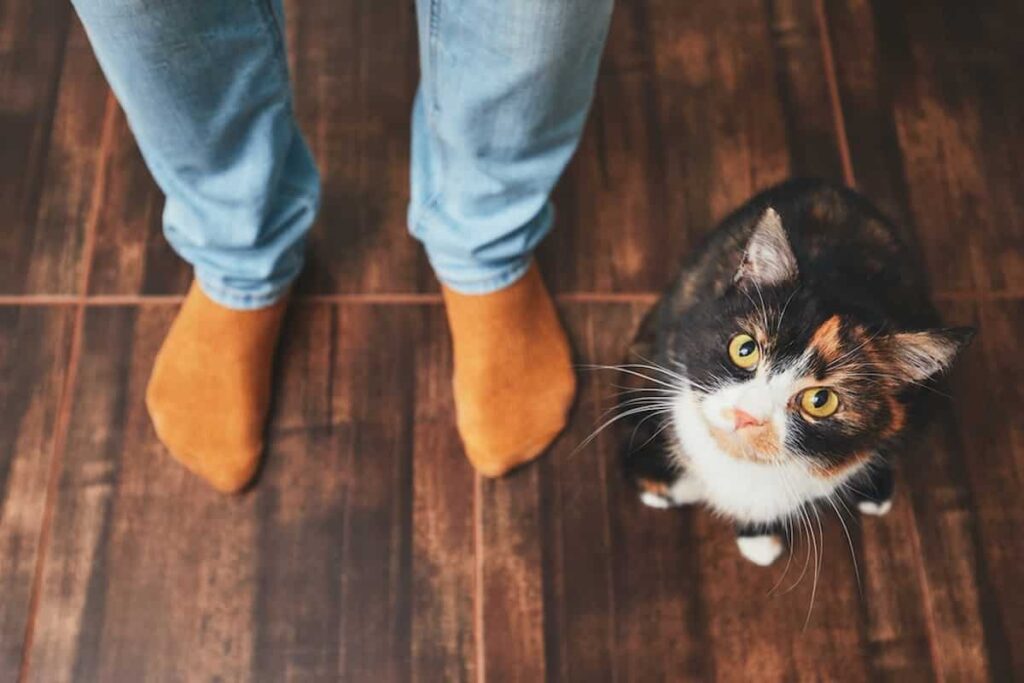 Playfulness
Much like curiosity, your feet may present a playful activity for cats. Cats are playful creatures and often use their paws to play with objects or other animals. A person's moving feet may resemble a toy to a cat, and the cat may try to play with or pounce on them.
Sometimes when a cat is being playful, the interaction can become aggressive. The quicker you move your feet, the more intense your cat's play will likely be. This could mean your foot could get bitten or scratched (if your cat is declawed).
Your Cat Is Territorial
Cats are territorial animals and may view their owners as part of their territory. This includes anywhere your feet wander off to. As one meanders around the home, cats may be tracking all of your footsteps.
If it feels like you've gotten into their personal space, they may react by safeguarding and even attacking your feet. This is a little different than playful activity, so be careful, as the bites and scratches could become aggressive.
Attention-seeking
Cats are social animals and often seek attention from their owners. Your feet are the closest part of the body your cat can get a hold of. When a person walks around the house, the cat may be looking at their feet to get their attention and encourage them to pet or play with them.
This is usually accompanied by pawing and licking, but nothing aggressive or to be worried about.
Final Thoughts
A cat focusing on your feet is just one of the many quirks they may have. In most cases, it's nothing to worry about and something you can use to bond more with them. If you feel comfortable doing so, find ways to allow your cat to explore your feet and incorporate them into fun play.
However, if your cat starts attacking your feet, it may be best to discourage this behavior and find alternative ways to reduce these types of interactions.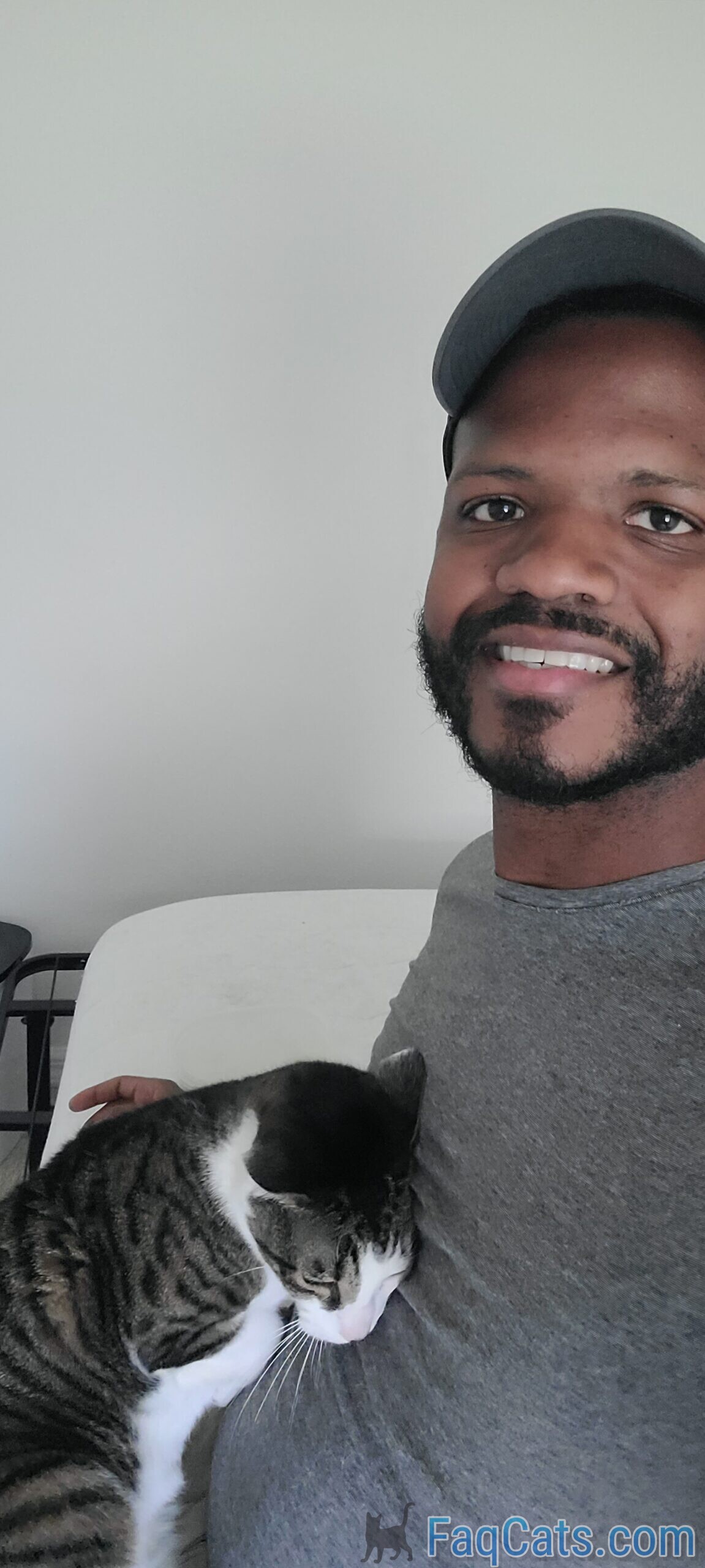 My name is James, and welcome to FAQCats!
Along with our team of cat owners, expert pet enthusiasts, and pet professionals, we aim to write engaging helpful, engaging content about cats. At FAQCats we strive to provide content that's accurate and fun to read. Our team writes about everything related to cats; even the most complex of topics. Through extensive research and caring for our own fur-pals, we're able to provide something cat owners worldwide will love. Have a look around, and leave us feedback anytime!